This is the "Joint Venture" Bonneville Salt Flats racing truck owned by Interstate Wood Products and Longview Diesel Service. Started life as a Freightliner Century truck tractor. Additonal photos are below.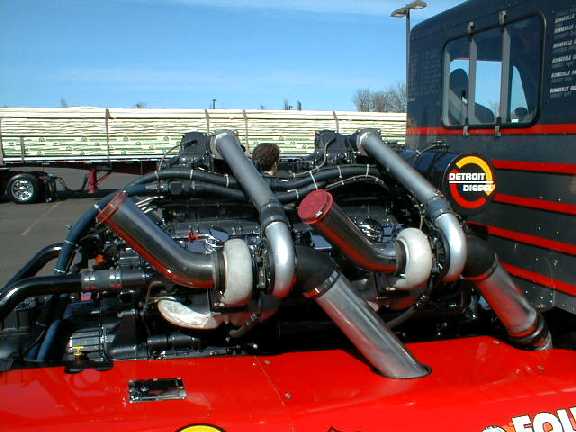 The "business" end of the truck is a Detroit Diesel 16V92TA; sixteen cylinders, four turbochargers, aftercooled, a bunch of horsepower and even more torque! Oh yeah, great noise too!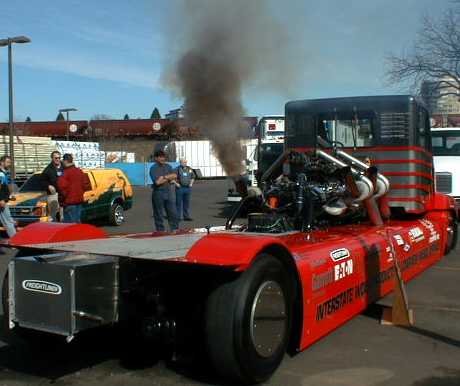 Displayed above is the result of "lighting" it!