---
---
To view another month's New Products News, click on any month/year listed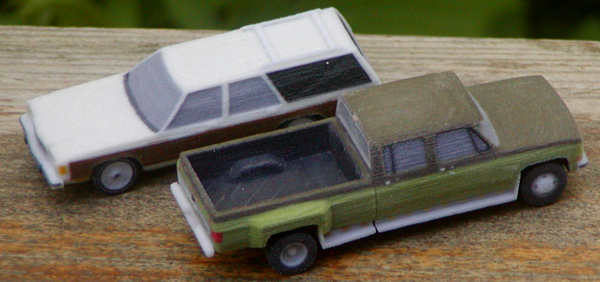 Jens Jahn continues to expand his offering of model kits of North American vehicles produced on a 3D printer. He is offering these through his web site: www.jahn3d.de. The models are hollow body kits with tires separately applied which can be sanded and painted. Shown are a 1986 Mercury Colony Park and a 1987 Chevy Silverado Dually.


Photo courtesy Truck Stop Models
Neo Scale Models latest offerings are now available in North America from Truck Stop Models in very limited quantities. Shown above from left to right are a 1986 Jeep Wagoneer, 1968 Ford F-100 pickup, and 1957 Chrysler Imperial Crown Southampton.