---
---
To view another month's New Products News, click on any month/year listed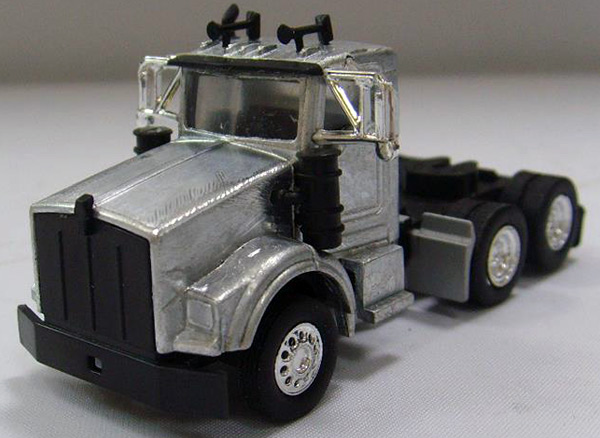 Kenworth T800W - photo used by permission of Tonkin Replicas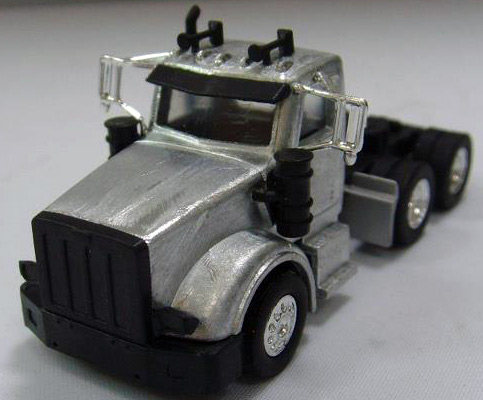 Peterbilt 367 - photo used by permission of Tonkin Replicas
ton trucks (1/87 scale series from Tonkin Replicas) has shown some advance photos of two new models coming soon (late this summer would be a good bet) that will be part of the Trucks N' Stuff catalog. Shown above, top is a Kenworth T800W and above, bottom is a Peterbilt 367. Both of these models are contemporary production models of their respective manufacturers.
Jens Jahn continues to expand his line of model kits of North American vehicles produced on a 3D printer. Newly listed are (above, from left to right) 1971 Lincoln Mk IV, 1974 Ford Torino, 1975 Cadillac Sedan Deville, and 1998 Lincoln Town Car. The models are hollow body kits with tires separately applied which can be sanded and painted. Jens offers the option of custom colors for an additional 2 Euros. He is offering these through his web site: www.jahn3d.de.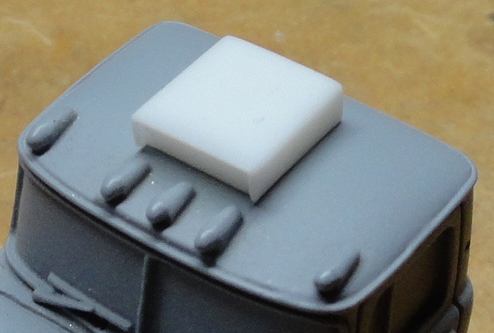 Ralph Ratcliffe Models continues to expand their catalog with essential 1/87 scale truck accessories. New is this roof mount air conditioner unit typical on many trucks from the 1960s through the early 1990s when factory installed integral A/C became a much more common occurrence. Also, for fire truck fans are new tiller truck rear fenders with diamond tread top surface. Check the Ralph Ratcliffe Models web site for the latest.