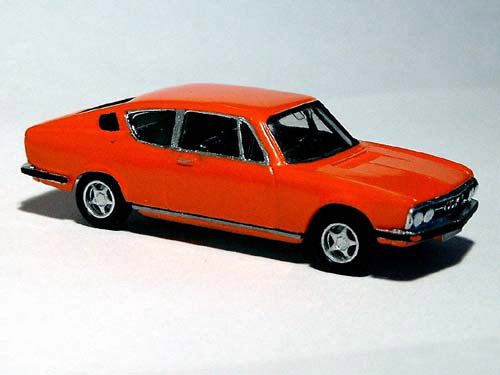 First Place in the Passenger Cars & Light Trucks Category
Photo by Jens Müller
This Audi 100 Coupé was built by Jens Müller. Based on an older Wiking model, Jens kitbashed this rare coupé of the '70s and painted it in one of the common shades of that decade. Shown at the 2003 Fulda Meet.
Posted November 29, 2003