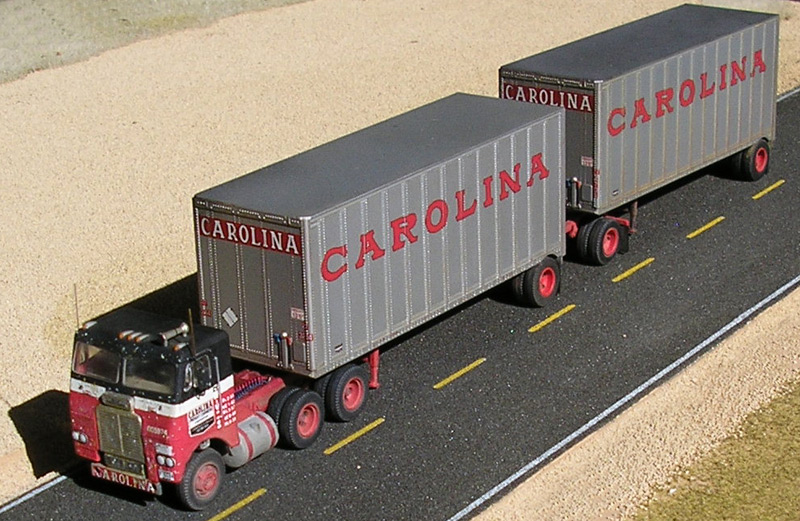 Here's the latest project from Ryan Harris, a Freightliner day cab with double trailers. The model started out as an Athearn RTR Freightliner sleeper model with 28'
pups. The trailers are mostly unchanged other than some light weathering and adding pintle hooks. Ryan managed to find a prototype photo on Hank's Truck Pictures web site of a day cab painted for Carolina so he extensively modified the Athearn model to match the photo. The modifications included:
* Shortening the frame
* Lowering the cab height on the frame
* Removing a portion of the sleeper cab
* Creating two windows on the rear wall of the cab
* Adding a chassis-mounted exhaust system
Ryan notes he also added A-Line mirrors and some homemade coiled lines hooked to the rear cab wall.